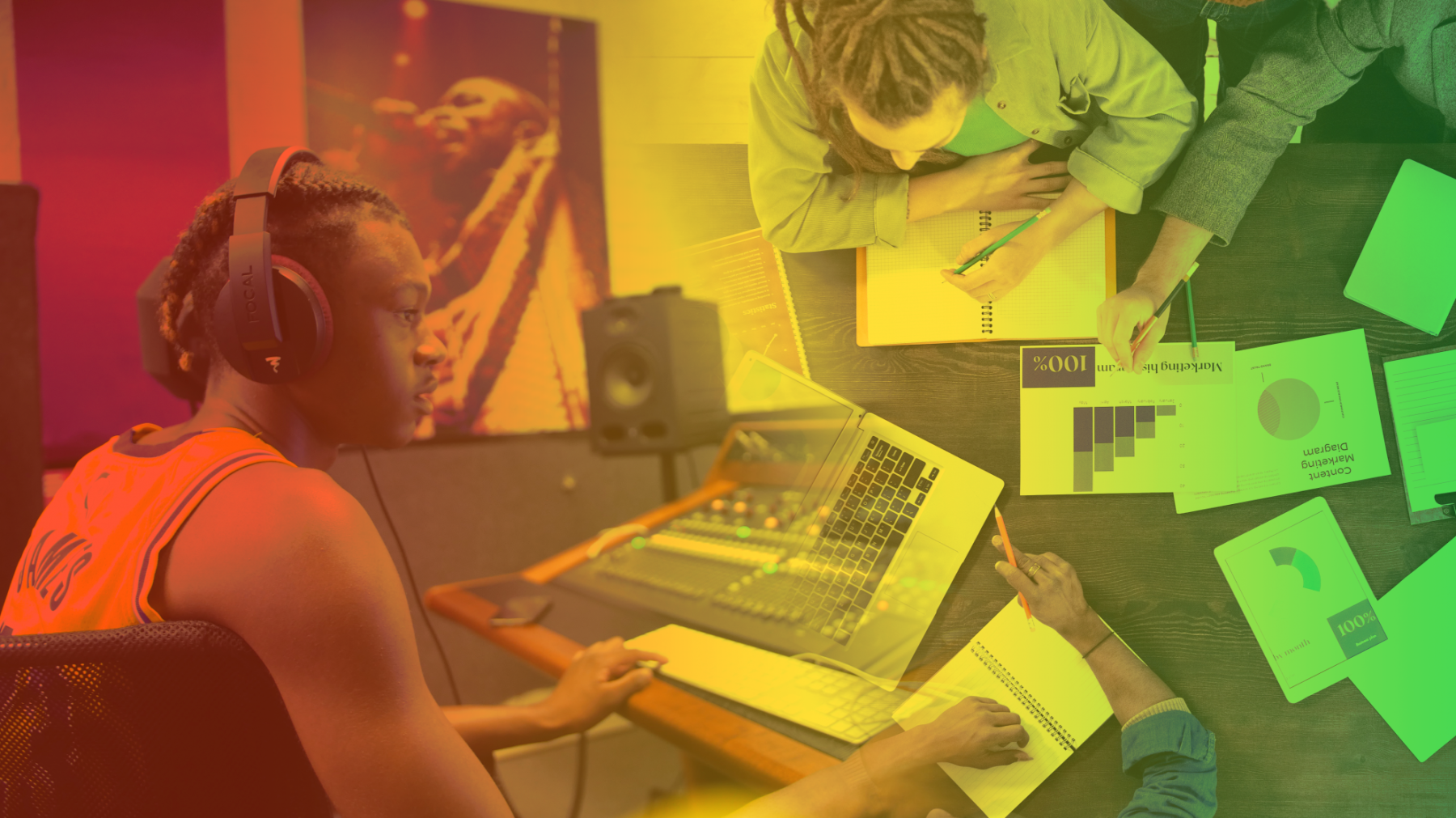 14-week traineeship in Business and Enterprise is designed for anyone who want an introduction to business and enterprise that includes a vocational and hands-on element. This traineeship will appeal to learners who wish to either set up their own business, move into employment or progress to further study. Choosing the OMG traineeship will mean that you study a course which is bespoke for you and your needs and abilities.
Who is the traineeship for?
This traineeship is for anyone interested in creative industries who is NEET (not in education, employment, or training) and aged between 16 to 24. We offer Functional Skills in Maths and English up to level 2 but if you already have a level 2 qualification in both or are still welcome to join our provision as we offer other developmental courses of study.
What will you do?
You will focus on developing the skills needed to sustain a career working in the creative industries alongside others. You will also undergo qualifications in:
Functional Skills English and Maths: Delivered up to level 2
Employability Skills: You will also have guaranteed work experience in media, retail, admin and many more industries towards the end of the traineeship
Business and Enterprise: Level 1 qualification
Our Specialist Teaching Spaces:
Classrooms
Maths & English Functional skills up to level 2
Music & Film studio
Video Editing
Editing suite
Employability Skills
Hangout Spaces:

Learner services hub
Mentoring and Wellness Room
Chill out zone with PlayStation 5 & Board games
Pool Table
Football Cage
Requirements and prospects
Requirements
Who can apply for the Level 1 Business and Enterprise Traineeship?
The Traineeship is for anyone who meets the following requirements:
Be keen to get into the Creative Industry
Unemployed or working less than 16 hours a week
Aged 16 to 24 with no qualifications at level 2 or above
Future prospects
• Level 2/3 Course in Business Administration or Business and Enterprise
• Full/Part Time Employment
• Apprenticeship